Accessories to Accompany Reinforcement Mesh

Delivery
We deliver all items ourselves using our fleet of trucks, UK-wide. Some areas are a little more difficult to get to (such as the Scottish Highlands, and the various Isles, so there may be surcharges for these areas.

Mesh is stocked year-round, and we aim to have your items dispatched as soon as humanly possible. If we can get it out the same day, we'll do it. Though usually the next day is more likely. Alternatively, if you're not on-site every day, we can arrange a time that's convenient to you, and also get in contact with you just before we arrive to ensure the offloading is carried out efficiently.

We'll even provide the bridles for offloading any loose steel already attached to speed up the process.
Order Process
You can order online by clicking on a product of your choice above and completing the steps through the basket. Once the order has been taken, we'll contact you directly to confirm, and organise delivery.

Alternatively, you are free to call us directly to describe your project, send over bending schedules, and we can put together a quote for you.

Help & Advice
Not 100% sure what you need, or whether your ideas are solid? Does the schedule your engineer produced make no sense at all?

No problem. We know reinforcement. We've got the experience and the expertise to help you out, at any stage of your project. Our people are ready to take your call, and walk you through the process of organising your reinforcement solutions quickly, painlessly, and with no obligation to order.
Call Now
About Reinforcement Mesh
Reinforcement mesh is a hugely versatile reinforcement product, being widely used for a variety of applications. It is predominantly used as reinforcing fabric in concrete slabs; being immersed in concrete and vastly increasing the structural rigidity of a construction. Steel mesh fabric has a similar coefficient of thermal expansion to concrete, meaning that with temperature fluctuations, both concrete the steel embedded in it expand and contract at similar rates. This makes it an ideal material to help reinforce concrete structures.
For domestic applications such as pathways, driveways and garden groundwork, the most commonly used mesh fabric is A142. A142 is manufactured with 6mm longitudinal and cross wires, and is relatively light and easy to maneuver into place. Because the expected loads placed on the concrete slab are low, relatively speaking, there is not as much need for heavy duty mesh. For more heavier duty domestic applications, A193 and A252 are advised. Examples of these applications would be house extensions and high load driveways.
Types of Mesh and their Uses
Reinforcement mesh, or steel fabric, is a premade lattice of rebar used to improve the lateral strength of concrete slabs, walls, and other constructions. Standardised mesh fabric is defined in British Standard denominations (such as A193, or B785). These numbers refer to the cross sectional areas of the mesh per metre squared. So with A193 mesh, there is 193mm2 of steel in each 1m (1000mm) width of mesh. If you have one, your architect or structural engineer will tell you the type of mesh you need for your specific application. Though it's expected that domestic applications, for projects such as driveways and external single storey buildings, A193 is usually sufficient, we can't offer specific advice, as each application is different (expected weight loading, traffic levels, construction method, etc.). If you're not sure what you need, we have a team of highly experienced reinforcement specialists whose jobs are to take your calls and help you out. Give us a ring on 01283 205 930 now – there's no obligation to order, and we'd be happy to have a chat to discuss what you need, and help you choose the reinforcement your project requires.
We hold large stock levels of reinforcement mesh in standard size and merchant size year round. The chart below shows the dimensions we maintain stock for. However, we're also able to supply fabric in most sizes and cut and bent to your specifications. All reinforcement mesh is manufactured to BS4483 standard. If a large area is to be covered, particularly in industrial applications, mesh can be overlapped. It is important to ensure that at least 350mm of mesh overlaps. With double layer mesh, the two layers should be tied together appropriately. It is also vital that mesh is vertically situated correctly, with enough cover above and below the mesh to ensure optimum effectiveness. A minimum of 50mm above and below reinforcement fabric is vital. This can be achieved using a number of reinforcement products such as plastic spacers, steel highchairs, or padstones. All structural reinforcement designs should be checked over by a qualified structural engineer before work is initiated.
Introduction to Prefabricated Steel Reinforcement
Watch our video!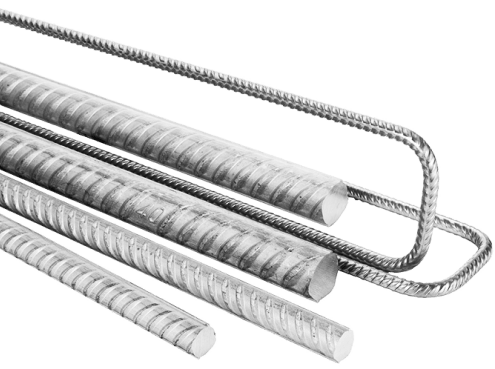 Create an Account
Be sure to create an account to get access to preferential rates!
Get an Account